Customer Success Specialist

BTC

Project Description
We're currently looking for candidates based in Brazil, Chile, Peru, Argentina, and Colombia. Only applicants based in the countries mentioned that have previous Customer Support experience in the cryptocurrency field will be considered for this role. You must be willing to work some evenings and weekends.


What we're looking for


We're looking for a crypto-savvy Support Specialist. With your teammates, you'll be the helping hand that Switchain's users can count on.


When you join our Customer Success team, we'll help you learn all the nooks of Switchain so that you can confidently help our users. Having a curiosity for how things work is something we really value, but above all - you should already have a solid background in cryptocurrency industry.


If you are passionate about crypto markets and you think that customer success is all about conversations, understanding needs, and being proactive, you're probably a great fit.


Who we are


Switchain is a crypto-to-crypto exchange. We are an independently managed subsidiary of Elevenyellow Pte. Ltd, a Singapore-based company operating since 2012.


Much like this position, we're a fully remote team with an awesome, laid-back spirit.


Switchain has its perks…


We're a fantastic, close-knit team that doesn't abide to a rigid rulebook. Here's what you can expect when you join us:


Work remotely: We're an experienced remote team so feel free to pick up your laptop and work wherever you want. The only things you need to make sure of is that you have a reliable internet connection, and that you're comfortable working remotely (hammocks can be pretty comfortable).

Meet the team on yearly retreats: We do yearly, week-long retreats and we'd love if you joined us (we pay your way, don't worry). It's important to meet each other in person and we value time spent with one another (whether that's on Slack or face-to-face). We've met up all over Europe and islands across South East Asia. All in good fun.

We're a laid back bunch: While team retreats sound awesome (and they are), our company ethos is what we value the most. Life is all about enjoyment, and work should be too. We're all laid back and understand the human side of work and play.

Other notable perks…


A set budget for your health insurance coverage

A self improvement budget so you can keep learning

Gym membership coverage

You should apply if you have…


Previous customer support experience

Strong knowledge of the cryptocurrency field

Strong ability in using IT for professional use

Excellent written and verbal communication skills

Ability to multi-task, prioritize, and manage time effectively

Fluent in English and Spanish, other languages is a plus

What you'll be doing


Promptly responding to customers' requests via Slack

Helping us improve customer experience by providing feedback

Handle high amounts of incoming emails

Identify and evaluate customers' needs to deliver satisfaction

Manage complaints, provide proper solutions and options within the time limits; follow up to secure resolution

Strive to make your team's work as efficient as possible

How to Apply


Please send your CV and a short letter explaining why you would be a great fit for this job!
Skills required
Customer Support
Customer Service
Posted

03:30 10/25/18

Ends

03:30 11/25/18

Project ID

138
Report Project
Freelancers Bidding (3)

Bid (BTC)


Nigeria
I'm interested in doing the job.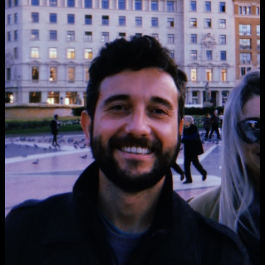 Brazil
Hi! This is a great opportunity, I'm very excited because I know I fit (almost) all of you requirements! When I say "almost" is because I'm not fluent in Spanish (I am in English, though), but I'm from Brazil, and since Portuguese and Spanish are very similar, I'm sure I can be speaking Spanish in no time! I always thought of myself of someone who wants to know how things work, so, I'm glad you are looking for someone like that. The crypto world is something that I'm really fascinated about it - every day I'm researching what is happening. I have a long background in customer service, including working remotely for a big chinese e-commerce. I wish I could show how serious I am when I say that I completely agree with your "customer success is all about conversations, understanding needs, and being proactive". Feel free to send me a message, schedule a video call, whatever suits you best. I'm available and 100% on board. Thank you for your time! CV: https://www.linkedin.com/in/leonardog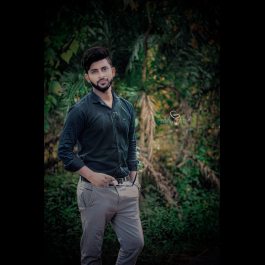 Bangladesh
Thank you i am profetionally experiance in this job managing bounty, and all crypto related job, already manage many ico campaignl ala bounty post in my friend ide but all manage by me, paypie post by my friend ide but 80% manage by me, bitsachool post by my friend ide but all manage by me , & this gric coin post by my ide & also manage by me and bitether also hired me for comunicatione manager & marketing maneger , so i have lots of experiance in this crypto related job ,. & many 5 bounty proposed me but i reject because those are valueless, if you been looking for Campaign Manager. & Community Manager at the same time, then you can choose me, I have a team of Experienced Members. Each member team is a highly qualified specialist in his field. my goal is a successful bounty campaign and a satisfied customer.