ERC20 Token Analysts Wanted - focus on fundamentals & usage

ETH

Project Description
I'm currently building trivial.co . It's a tool for investors to analyse ERC20 tokens, using both onchain and offchain data. We are carrying out a UI overhaul, and something I want to add in the near future is in-depth reviews for various projects, focusing on fundamentals and usage.

So if you have good knowledge about a token, don't keep it to yourself, help educate others! I've included what I think is the key information/guidelines below. You can also see an example review here: https://steemit.com/cryptocurrency/@sroka87/neufund-shaking-up-venture-funding-by-tokenizing-equity .

If you have any questions, just ask!

___________________________________

What I'm looking for in a token review?

This framework is only a rough guide. Feel free to expand and to get creative.

Basic overview – What is the project about? What problem is solving? Does it have a solid usecase?

Technical details – Governance or consensus mechanism / How is the token used: Security; Utility, Payments, etc. / Ethereum-based or own blockchain planned? / Token distribution

Roadmap – What stage is the project in? What does it have planned for the future?

Revenue – How much did they raise? Current Marketcap?

Onchain data analysis – Activity of Daily/Monthly Active Users (DAUs, MAUs), transactions, number of holders, distribution of addresses, etc. This can all be found on Trivial.co

Team – Who is behind the project? (Could also include partners + investors if applicable)

Competitors – Who else is trying solve the problem? Differentiation.

Project weaknesses – Any criticisms or counterpoints

Summary

____________________________________________

You have freedom to explore any project that you think deserves attention, but there are a few rules:

Focus only on ERC20 tokens that are post-ICO and with marketcap >$1M.

No blatant shilling – nothing is perfect! Please try to remain impartial, assessing on solid fundamentals and not empty hype or recent price action.

Analysis can be of any length, but the best work is concise and to the point. Around 1000-2000 words is probably optimal.

Please be original. If you use other people's work in your analysis, then cite appropriately.

Avoid abusive language

_________________________________________

Submissions and Publication

Reply with the name of the token you want to to write about, and a sample of previous writing.

Help and advice on writing provided. Once first draft is sent (.docx format) it will be read through and if necessary editing/corrections will be required before publication.

Trivial reserves the right to publish on its platform and share across social media and other communication channels. If you have a personal blog and want to publish it there, then it is fine, as long as you state that it was written for Trivial.
Posted

06:58 08/16/18

Ends

06:58 08/30/18

Project ID

132
Report Project
Freelancers Bidding (1)

Bid (ETH)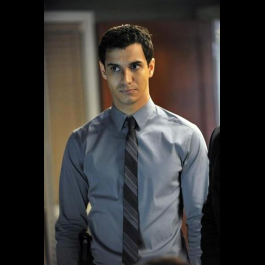 United States
I have written many, many such reviews. And I would love to write for your site as well. You can see some of my most recent work at CryptoDetail. For my first review for you I'd like to cover SALT. This is an ERC token with which I am intimately familiar, it meets your criteria and it is one that your readers will want to learn about. Please contact me here to get started. Thank you for your time and consideration. I look forward to working with you soon.